22 Skill-Building Drills to Build a
Championship Soccer Defense
Defense wins championships.
It's true in every sport. And especially in soccer.
After all, if you stop the other team from scoring, the worst you can do is a 0-0 draw.
Smart coaches understand this. And smart coaches know how important it is to work on defensive fundamentals in practice.
Like most coaches, you have other commitments in your life.
Work. Family. Kids.
And as much as you'd like to... you simply don't have the time to spend hours attending clinics, researching new drills and designing practice plans to maximize your team's defensive success!
That's why we created these Print n' Go Practice Plans.
We've done the hard work for you. And created 5 fun and effective defense-themed practice plans you can take right to the field.
No stress. No fuss. No wasted time.
You just have fun with the kids and take all the credit.
Defensive Skill Development... Simplified
At eSoccerDrills, our job is to make your life easy.
So we created a step by step guide to developing defensive fundamentals that works for every age and competitive level.
You'll get instant access to 22 simple, fun and EFFECTIVE defensive drills. All organized into step by step practice plans that are guaranteed to save you time, eliminate your coaching stress, and rapidly improve your team.
So no matter how busy you are, or how little experience you have, you can run an AMAZING soccer practice that will engage your kids (and impress other coaches and parents)... starting tonight!
Download

Save the PDF file directly to your computer or mobile device

Print

Print out the practice plan and review the drills

Practice

Run a fun, effective and stress-free practice your players will love!
You'll Get 22 Simple Drills for Defensive Fundamentals
We'll start by breaking down 22 simple, fun and effective soccer drills to help you build a championship defense.
The focus is on the fundamentals - positioning, marking, and challenging for the ball.
Critical skills that help you win at every level of play.
Each drill is broken down with step by step instructions, diagrams, and coaching tips. So they're easy to use - even if you're brand new to coaching.
Soccer Speed Circuit
1 v 1 Defense
Attack the Goal
2 v 2 Small Goals
1 v 1 Race to the Ball
Guard the Ball Drill
Jockey Drill
Tackle Drill
Into the Wide Open
Invader Drill
5 v 4 Defense Drill
Split the Seam
4 v 3 Multi-Goal Drill
And many more...
Plus 5 Print n' Go Practice Plans
Your package also includes five minute by minute practice plans, complete with diagrams and time blocks to keep you on track.
Each practice includes a dynamic warm-up, fundamental skill development, and game-like drills to rapidly improve your players.
Just print out the plan (or save it to your phone), head to the field, and get ready to run a killer practice!
60 Minute Practice Plan for Beginner Teams
60 Minute Practice Plan for Intermediate Teams
90 Minute Practice Plan for Intermediate Teams
90 Minute Practice Plan for Advanced Teams
120 Minute Practice Plan for Advanced Teams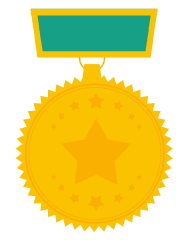 60 Day No Questions Asked Money Back Guarantee
We're so confident in these soccer practice plans that we're going to put our money (and reputation) on the line.
Try one of these plans at your next practice. If you don't think it was one of the most stress-free, effective and efficient practices you've EVER had… just write back and we'll give you a full, fast and cheerful refund.
No questions asked. No fine print. No wiggle clauses.
You love the plans or you don't pay for them. Period.
Frequently Asked Questions
Still sitting on the fence? Check out these answers to the most common questions customers ask...
What age is this designed for?

The drills range from basic fundamentals that can be used with any age group, to advanced concepts which are more appropriate for experienced teams. To make it easy, we've organized the plans into Beginner (60 mins), Intermediate (90 mins) and Advanced (120 mins). You can use the plans as-is, or modify them as needed to fit the needs of your team.

Do I need any special equipment?

Nope. Just balls and cones. Some of the drills use goals, but you can just use two cones and get the same result.

How do I access the drills? Is there anything to wait for in the mail?

It's all digital. As soon as your order is securely processed, we'll send you into the members area where you can access everything in PDF format. You can download the drills and plans to your computer, print a hard copy, or save them to your mobile device.

What if I'm not happy with the material?

All of our products come with a 60-day no questions asked money back guarantee. If you're not happy with the material for ANY reason (or no reason at all), just write back and let us know – we'll give you a full, fast and cheerful refund right away.
I just cut and paste into a session and it keeps my training fresh.  Using your plans, the attendance/retention of my sessions has grown as the word has spread! They really work!

Keith Hick,

St Ives Rangers, Cambridge, England
"Finally, Our Team Is Well Organized"
I follow your system to the tee and time is well organized. While we don't keep score, we were about 9-1 and your drills/games helped throughout the season.

Josh Katz,

Purple Panthers, Cincinnati, OH
"10-0-1, Division Champs!"
Your system is a real time saver.  It takes less time to prepare for practice, so I have more time for my family. On the field, we went 10-0-1 and won our division!

John Scheuing ,

Donegal Storm, Mount Joy, PA
Your book covered a variety of topics and helped to keep on task.  Even though we moved into a much more competitive conference we still advanced into post season play for the first time. I keep recommending it to the youth coaches in our program just because it gives prepared drills to address the skills needed.

Jeff Downing,

Zimmerman High School Thunder, Zimmerman MN
"Inexpensive and Easy to Use"
Inexpensive and easy to understand even if you are a beginner. My favorite part was the step by step diagrams. Your system helps me to incorporate different types of ideas into practice. We are increasing our foot skills and several of your drills and explanations helped me to break it down for the kids a lot.

Greg Muehlfeld ,

Pontiac Jr. High, Fairview Heights, IL
"13-2, We Won the Championship!"
In the past, I had a tendency to try too many different skills with my players in a short period of time. Your system helped me to concentrate on a specific theme for each practice period.  With your help, we had 13 wins 2 losses, and won the championship!

Gilles Parent,

Dynamo de Hull, Hull, Quebec, Canada
Hurry... Get Print n' Go Soccer Practice Plans - Defensive Fundamentals Now!
Order now and get:
25 Defensive Drills for Positioning, Marking and Challenging for the Ball
5 Pre-Designed Practice Plans for Beginner, Intermediate and Advanced Teams
Instant Online Access
60 Day No Questions Asked Money Back Guarantee
... all for just $49.95 $29.95 $7. Click the Add to Cart button now for INSTANT ACCESS!
WARNING: This discount is only available for the first 250 coaches! Order now and save 80%