ATTENTION: Soccer Coaches
Revealed

: The 19 Most Effective Drills That Can Equip Any Soccer Team
With A Championship Defense
Engage Your Players, Improve Their Skills, and Win More Soccer Games Starting Today!
You've heard it before...
Offense wins games but DEFENSE wins championships.
So what?
Is that really true?
You can't win if you don't score, right?
One pretty famous U.S. female soccer player, Christie Rampone, put it this way:
"If we score, we might win. If they never score, we can't lose."
Ok, now you get it I hope.
So defense is kind of important...
But there's a lot about a winning defense that can be complex, like...
...how to slide tackle properly and not get a yellow card
...how to be in the right spot at the right time
...how to defend as a team and individually
...and much, much more
It can be overwhelming and time consuming trying to teach this to your team.
That's why I created a unique guide to make it all a bit more simple.
The Essential Soccer Defensive Drills eBook.
It is filled with 19 insanely effective defensive drills designed for players ranging in age from 6-18.
All the information you need to set-up, instruct, and execute on increasing the defensive tenacity of your entire team.
From communication, to positioning, to clearing the ball and more.
Each drill comes with step by step instructions, illustrations and diagrams.
Making it extremely easy to learn and to teach.
So you can download the eBook today and start using these drills TONIGHT (even if you're new to coaching).
You will get instant access to 19 defensive focused drills that will help your players dramatically increase their defensive awareness and skill level.
When defense is a key focus for the entire team, you're able to pressure the opponent more and create unique opportunities for attacking and scoring. These drills focus on transition and so many other aspects that are essential for a successful defense.
Here's a few of the skills and drills your players will learn:
Quick Clear
Keep From Turning
Delay The Attack
Side Alley
Run The Line
Double Down
More than 11,587 happy coaches from around the world.
I just cut and paste into a session and it keeps my training fresh.  Using your plans, the attendance/retention of my sessions has grown as the word has spread! They really work!

Keith Hick,

St Ives Rangers, Cambridge, England
"Finally, Our Team Is Well Organized"
I follow your system to the tee and time is well organized. While we don't keep score, we were about 9-1 and your drills/games helped throughout the season.

Josh Katz,

Purple Panthers, Cincinnati, OH
"10-0-1, Division Champs!"
Your system is a real time saver.  It takes less time to prepare for practice, so I have more time for my family. On the field, we went 10-0-1 and won our division!

John Scheuing ,

Donegal Storm, Mount Joy, PA
Your book covered a variety of topics and helped to keep on task.  Even though we moved into a much more competitive conference we still advanced into post season play for the first time. I keep recommending it to the youth coaches in our program just because it gives prepared drills to address the skills needed.

Jeff Downing,

Zimmerman High School Thunder, Zimmerman MN
"Inexpensive and Easy to Use"
Inexpensive and easy to understand even if you are a beginner. My favorite part was the step by step diagrams. Your system helps me to incorporate different types of ideas into practice. We are increasing our foot skills and several of your drills and explanations helped me to break it down for the kids a lot.

Greg Muehlfeld ,

Pontiac Jr. High, Fairview Heights, IL
"13-2, We Won the Championship!"
In the past, I had a tendency to try too many different skills with my players in a short period of time. Your system helped me to concentrate on a specific theme for each practice period.  With your help, we had 13 wins 2 losses, and won the championship!

Gilles Parent,

Dynamo de Hull, Hull, Quebec, Canada
How Much Is Your Time Worth?
Think about it... Why should you go out and duplicate all the time and effort I put into this?
I've studied the tape, watched the DVDs, been to the clinics, and done the trial and error for you, so you don't have to.
I've pulled together in one simple collection the most essential soccer defensive drills you need, to help your team be an unstoppable force.
And they're guaranteed to work - no if's, and's or but's about it.
If you need to justify the expense, skip going to McDonalds for dinner once this week and it's paid for.
If you're thinking, "$7 is so cheap - what's the catch?" - there isn't one.
Listen, I know that coaching youth soccer is loads of fun, but it's a lot of work too.  And I've devoted my life to helping folks like you save time and energy, while experiencing more success with their teams.
In fact, I'm only charging $7 for three reasons.
$7 puts the eBook within reach for the vast majority of people. It's not expensive for even the humblest beginner.
Anyone who won't invest $7 in this report isn't serious enough to follow this system anyway.
Anyone who can afford to invest the price of a fast food dinner and take the time to learn these drills… can immediately and dramatically improve the speed and stamina of their soccer team.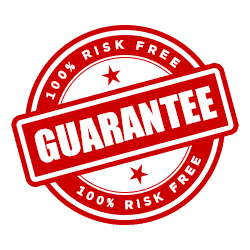 Our Double You'll Love It Guarantee
Guarantee #1 - If for any reason, you think this eBook isn't the best $7 you've ever spent, just send me an email within 60 days of purchase and I'll gladly refund you the whole 7 dollars.
Guarantee #2 - If you actually follow these drills in practice and don't see an immediate improvement in the way your team plays, I'll actually refund TWICE your money. All I ask is that you give me an honest effort.
It's short enough to read in one sitting.
But don't be fooled.
There's more real, actionable information jammed into this report, than you'll get reading a dozen books.
The methods inside have worked for other people just like you, and it's 100% guaranteed to work so you can't possibly lose money. It's a no brainer.
Secure Instant Access

As soon as your order is securely processed, we'll send you a password and direct you to our members area, where you can get instant access to all the material.

Download To Your Computer or Mobile Device

The files are delivered in PDF format, so you can download them to your computer, or directly to your mobile device.

Or Print Out a Hard Copy

If you prefer to have a hard copy, you can print out the entire ebook (or just the drills you need), and share it with up to 10 additional coaches or players on your team
I'm Offering Special Pricing Today To Help You Jumpstart Your Season!
Time is very much "of the essence." If you want to develop a dominant team this season, you need to start right now.
This eBook is so essential I'm practically giving it away because I want to make sure you take the simple steps to becoming a master coach, and start seeing the results right away.
Click the Add to Cart button below to get instant access to Essential Soccer Defensive Drills Risk Free for just $7.
Claim Your Copy Of Essential Soccer Defensive Drills Right Now
YES, I want in! I want access to the Essential Soccer Defensive Drills eBook. Please give me INSTANT access to this step by step program right now!
Price Today: $47.00 $19.95
Today Only
$7
 Price Guaranteed ONLY Until We've Sold 500 Copies
(That's a savings of 85%)
Frequently Asked Questions
Still sitting on the fence? Here are some of the most common questions our customers ask.
What age level is this for?

Essential Soccer Defensive Drills is designed for youth soccer players and teams age 6-18. It's packed with fundamental drills for teaching the basics, along with more advanced techniques for experienced players.

So no matter what level you coach at, you'll find some new, unique ideas to boost your players' skill level.

Can parents and athletes use this? Or is it just for coaches?

Many of the drills in this collection can be done individually, with a partner, or with small or large groups of players. So it's great for coaches to use during team practice… OR for parents or athletes who want to work on their skills at home.

What if I'm not happy with the drills?

This package comes with a special "Double You'll Love It" Guarantee. If for any reason, you think this report isn't the best $7 you've ever spent, just send me an email within 60 days of purchase and I'll gladly refund you the whole 7 dollars.

If you actually use these drills in practice and they don't work as well as I've promised I'll actually refund TWICE your money.

How do I access the drills? Is there anything to wait for in the mail?

Essential Soccer Defensive Drills is an eBook delivered in PDF format. As soon as your order is securely processed, we'll direct you into our members area, where you get instant access to all the material.

You can download the file to your computers, save it to your mobile device, or just print out the pages you need and take them straight to the field.
Hurry... Get Essential Soccer Defensive Drills Now!
Order today and you'll get receive:
Essential Soccer Defensive Drills - 19 simple, fun and effective defensive drills
Team License - reprint up to 5 extra copies for your coaching staff and team
Instant PDF access on any device. Download to your computer, save to your mobile device or print a hard copy
60 Day Double Your Money Back Guarantee
... all for just $47.00 $19.95 $7. Click the Add to Cart button for INSTANT ACCESS!
WARNING: This discount is only available for the first 500 coaches. Order now and save 85%